"35 Years of Turning Rhode Island's Blackstone Valley into an Internationally Recognized Visitor Destination."

Support us by making a donation
About Us
---
Blackstone Valley Tourism Council is an award-winning consulting and educational organization that assists communities, government agencies, and private sector companies in shaping tourism development programs with internationally-practiced tourism planning strategies.
[More]
Get Involved
---
The Blackstone Valley Tourism Council is seeking volunteers and interns to assist with general Council operations and a number of our programs, projects and activities.
Latest News
---
NEW: Download FREE webinar from Roger Brooks, Destination Development Association "Dealing With the Coronavirus: What to do immediately to help save your tourism industry, and downtown businesses."  [Download]
Dec. 2, 2019 (USL Soccer): 7,500-seat soccer stadium is the largest economic development project in the history of Pawtucket [More]
Nov. 20, 2019 McKee and Others for Economic Ambassadors Initiative [GoLocalProv] [Pawtucket Times]
Reports & Photos
---
2020 Work Plan
[Download PDF]
34th Annual Cebration:
[Photos]
Ethan Kent Presentation:
[PDF]
[Photos]
Roger Brooks Presentation Materials:
[View Page]
---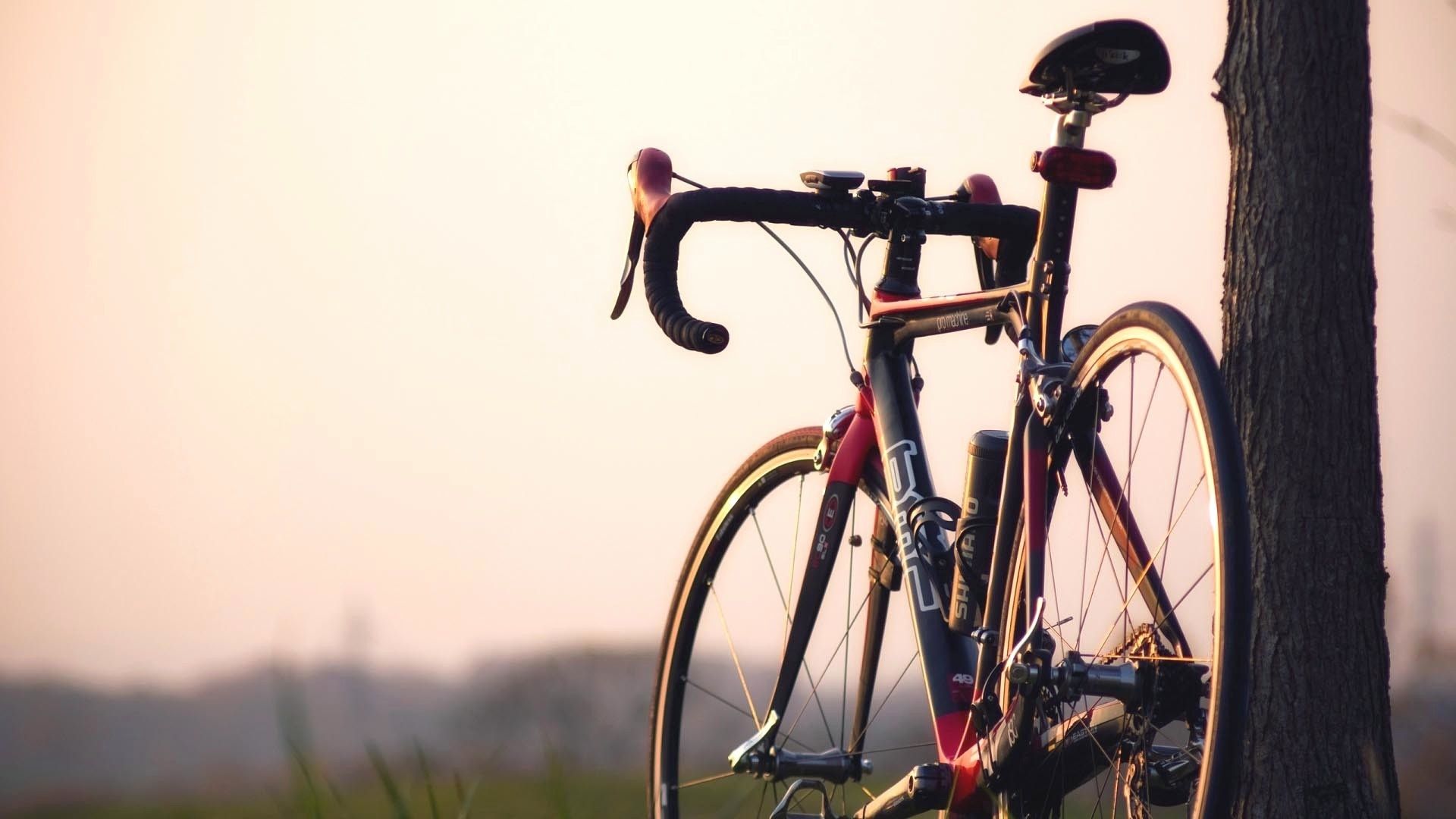 Not "two" tired to ride for Blackstone Valley Tourism Council
Through October 3rd, 2020
Around Blackstone Valley
***Contribute to this bike-a-thon by clicking here: bit.ly/nottwotired***
During the month of September, Paul Palange - BVTC's Director of Development - will be cycling throughout the area to raise funds for the nonprofit Blackstone Valley Tourism Council, which operates programs to promote and improve the Blackstone Valley, including education programs for school children and beautification initiatives.
In observance of the 35th anniversary of the Tourism Council, he promises to cycle 35 miles per week for five weeks between now and October 3 for a total of 175 miles. Please consider sponsoring him with a pledge of a certain amount of money per mile or an amount for the entire 175 miles.
His goal is $1,000, and he will post updates of his adventures from the road in the Facebook event! (click the button below)
You can contribute online by clicking
HERE
or by mailing a check payable to the Blackstone Valley Tourism to the Blackstone Valley Tourism Council, Attention: Paul Palange, 175 Main St., Pawtucket, RI 02860.
Thank you in advance for your support!!!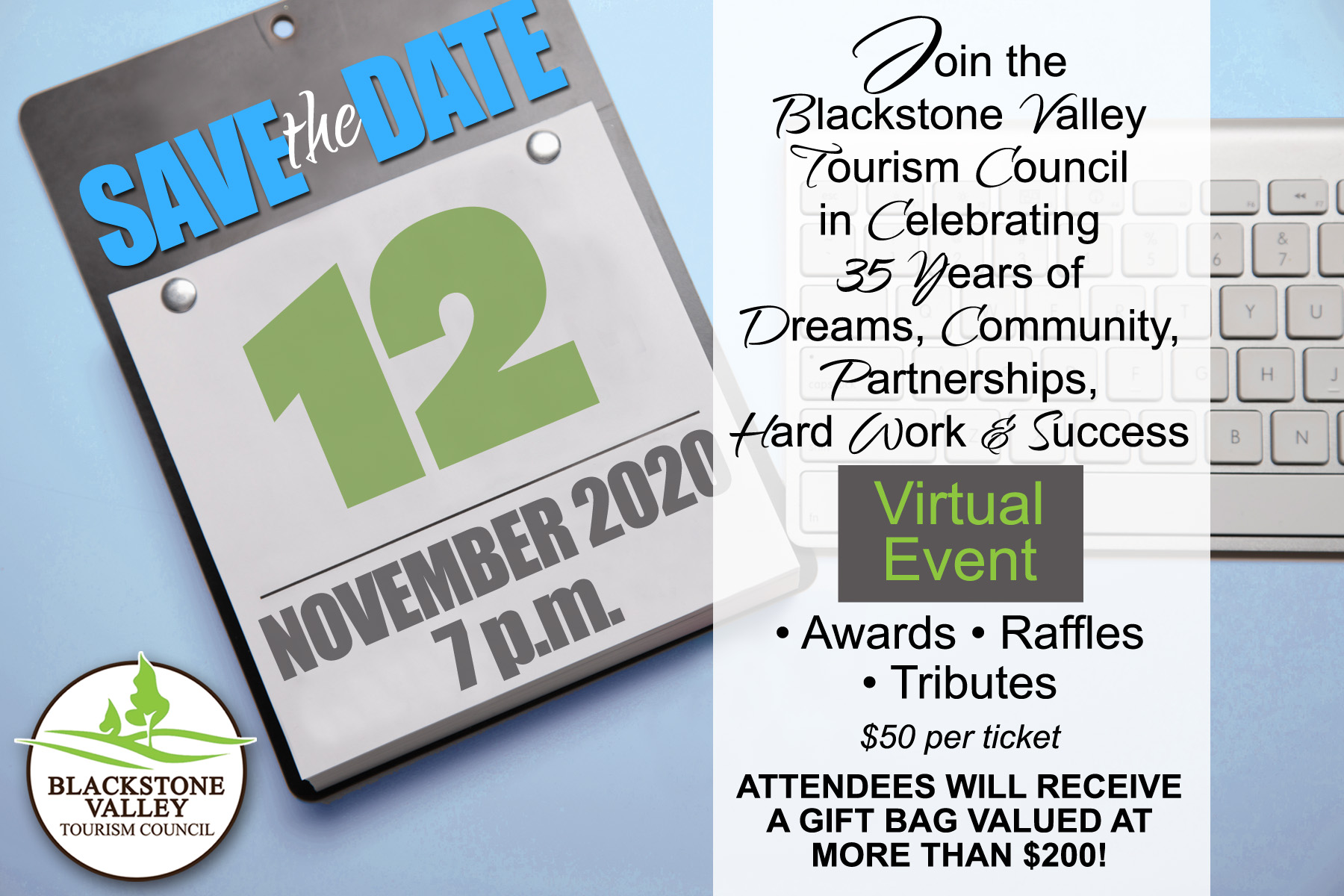 35th BVTC Annual Event
November 12, 2020 at 7 PM
(virtual event)
Don't miss this historic 35th anniversary celebration!!!
Only $50 for a gift bag valued at $200 that will be delivered to you!!!
And tune in for a special livestream event on November 12th at 7 PM on
FACEBOOK LIVE
for awards, raffles, and tributes!